A bright and breezy season is what makes summer special every year. With delightful scenery and pleasant temperatures, now's the perfect time to explore the wonders of Japan while spending time with your family and friends. Discover the 10 best places to visit this summer!

Biei, Hokkaido
Located in the northern part of the country, Biei is the best place to beat the heat with the wonderful Shirogane Blue Pond and the lovely flower garden in Furano.

Fukiware Waterfall
Witness the grandeur of the Fukiware Waterfall, known as the Niagara Falls of Asia. The 30-metre waterfall falls through Kitashinagawa with a V-shaped crack in the stone. Many people visit this place during summer, surrounded by the flourishing green nature.

Kamikochi
Visit the breathtaking view of the clear Taisho pond. Locals and tourists can hike from Kappa Bridge to the pond and relax under the refreshing mountains and woods.

Tsunoshima Bridge
Located at the Shimonoseki in Yamaguchi Prefecture, this bridge takes you to the white sand beaches and clear waters of the sea toll-free!

Awaji Island Sea Firefly
A rare sight on Awaji Island features the sea of fireflies in rivers or mountains. You can witness their glowing blue lights from April to September.

Orofure Pass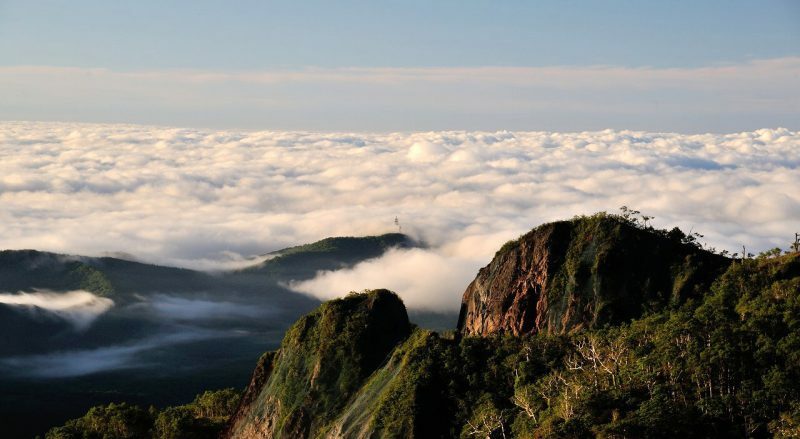 A majestic view of Lake Toya and Mt Yotei with the sea of clouds on the Noboribetsu and Sobetsu side is a must-see in your destination list. It is recommended that you visit from mid-May to October, and if you're lucky you can witness the astounding sunrise and bright stars at night.

Karuizawa
This is your ultimate place to beat the heat of Tokyo with cool and refreshing houses in this mountainous resort, just one hour from the capital. You can unwind in this spectacular site with a variety of activities including, hiking, horseback riding, and kayaking.

Ryugashido Cave
One of the biggest limestone caves in Japan, this cave is located in Shizouka prefecture. Explore this fantastic cave with astounding waterfalls and cooling temperatures.

Ski Resorts
Ski resorts have more to offer than just snow! Your family and friends can enjoy outdoor activities like golf, mountain bike riding, horse riding, tennis, BBQ, and more!

Miyako Island
One of the well-recognized beaches in the country, there are numerous tourist attractions from beautiful beaches to scenic coasts. Many people visit here to relax by the beach and participate in water activities like surfing, scuba diving, and snorkelling.