Japan, often celebrated for its cherry blossoms in spring, offers a different kind of magic when autumn arrives. The country transforms into a tapestry of red, orange, and gold foliage. To help you make the most of your fall getaway, we've compiled a list of the ten best places to visit in Japan during this season.

Arashiyama, Kyoto
Witness the outstanding fall foliage at the Togetsukyo Bridge, Tenryuji Temple, and the Sagano Scenic Railway. A stroll through this area allows you to immerse yourself in the sights, sounds, and fragrances of Japan's nature, where every turn reveals a breathtaking view.
Hitachi Seaside Park, Ibaraki Prefecture
Just an hour and a half from Tokyo, Hitachi Seaside Park is a family-friendly destination boasting vibrant red Koshia (Summer Cypress) plants and vast flower fields. The cooler temperatures of fall last for two to three weeks, making it an ideal time to explore this exceptional park and enjoy its stunning natural beauty.

Mount Takao, Tokyo
Take a hike up Mount Takao and immerse yourself in the vibrant scenery of Tokyo on the east and Mount Fuji on the southwest. One of the popular hiking routes involves visiting a monkey park and the Yakuoin Buddhist temple.

Shikoku Island
Unwind at the smallest of the four main islands of Japan, Shikoku, where you'll find spectacular autumnal viewing sites, including temples, valleys and rivers. This tranquil destination is perfect for those seeking a peaceful retreat amidst nature's vibrant colours.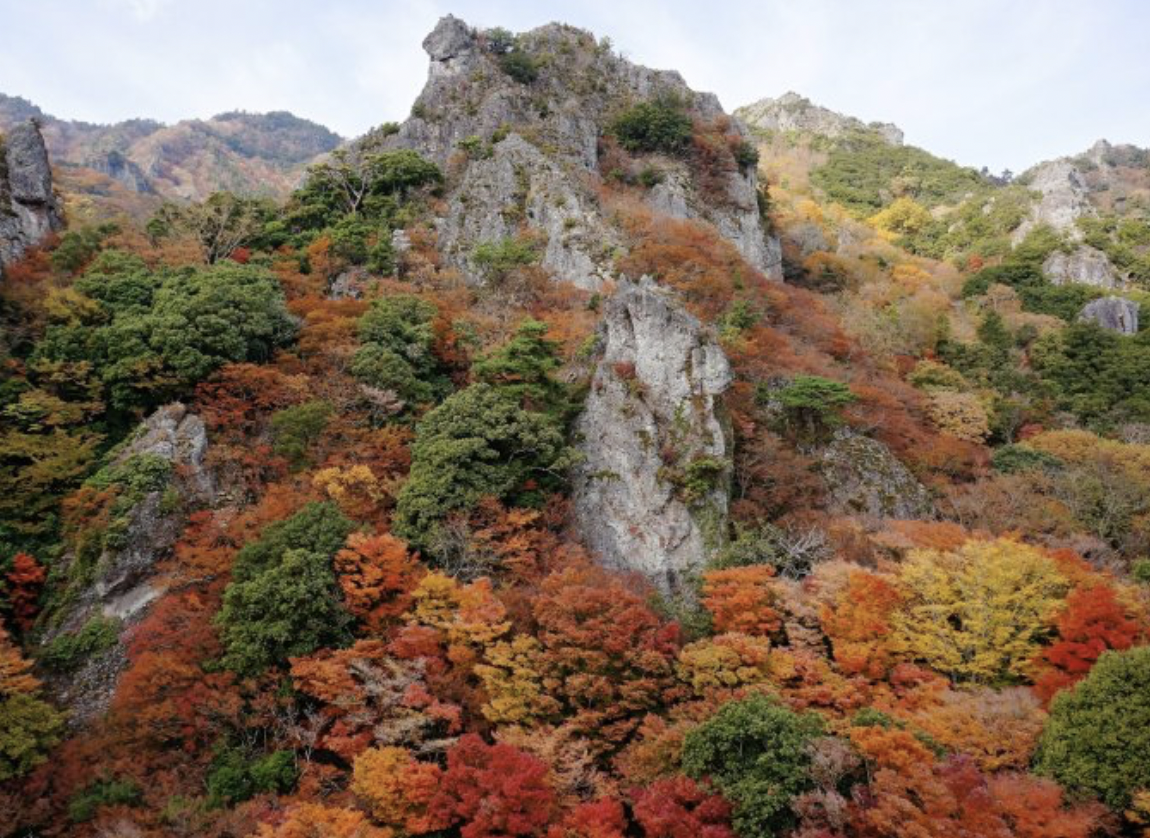 Daisetsuzan National Park, Hokkaido
Hokkaido's Daisetsuzan National Park is renowned for its volcanoes, mountains, and hot springs. During fall, you can explore the vibrant autumn foliage at Mount Asahi, Mount Kurodake and Ginsendai Sounkyo, while enjoying the natural hot springs.

Mount Nasu, Tochigi
As early as September, you can embark on a hiking adventure at Mount Nasu and witness the captivating colours of autumn. After a day of exploration, rejuvenate your senses at the Nasu-Yumoto Onsen, a hot spring resort nestled in the mountains.

Nagoya City
Experience the unfolding of red and yellow hues in Nagoya City's parks and gardens. With fewer crowds during the fall season, you can leisurely explore places like Tokugawa Garden, Shirotori Garden, and Higashiyama Zoo and Botanical Gardens, all while surrounded by a relaxing ambience of nature.

Nara Park, Kyoto
Nara Park, steeped in history and adorned with magnificent maple leaves, offers a unique experience. Stroll amidst free-roaming deer, visit historical temples and shrines and explore iconic sites such as Todaiji and Kasuga Taisha, where nature and history harmoniously converge.
Lake Kawaguchi, Yamanashi
Catch a glimpse of the iconic Mount Fuji by visiting Lake Kawaguchi. While enjoying the perfect view of the mountain, don't forget to explore the Arakurayama Sengen Shrine, where a Torii gate frames Mount Fuji amidst a sea of orange and red leaves. Furthermore, you can visit Oishi Park to view another stunning view.

Oze National Park
If you're up for a new hiking adventure, Oze National Park is just a train ride away from Tokyo. The park boasts golden-red fronds that paint a captivating picture of Japan's autumn season, creating a paradise for nature enthusiasts and hikers alike.

As you plan your autumn getaway, consider adding these ten destinations to your itinerary to fully immerse yourself in the captivating colours of Japan's fall foliage. Whether you're a nature enthusiast, a history fan, or simply looking for breathtaking scenery, Japan has something to offer everyone during this exciting time of year. Embrace the beauty of this season and create lasting memories in the Land of the Rising Sun.